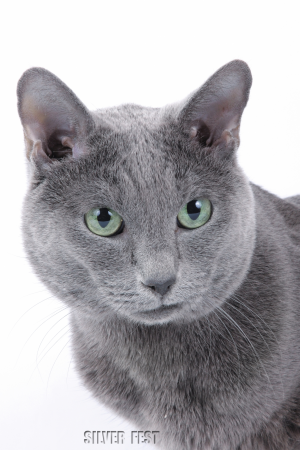 Our cats, MALE
Richard Vanderbild Blue River Has arrived to us from the Moscow Cattery «Blue River» at the age of 5 months. We are grateful to factory owner Polyakova Olga for a handsome man!

He is the remarkable cat who has personified the best pedigree and personal qualities of English, Dutch and Czech lines. Kulova E.K. – the expert-Judge, perfectly knowing and loving breed Russian blue, has considered this cat as the most suitable on a phenotype to Basjona Sladkaja Penka. Elizabeth Konstantinovna repeatedly examined and estimated a growing up cat before admitting it to breeding work, was interested in its further destiny. With the big warmth and gratitude I remember this remarkable woman and deeply I regret that it already isn't present with us.

Light, plush, green-eyed and with large ears the teenager without complexes with a charming smile of the Cheshire Cat has captivated my heart, and in due course has found the approach and to legible Basjona.

In more details to learn about habits, character and features of a cat you can, having clicked the first line-heading of a page «Richard Vanderbild Blue River».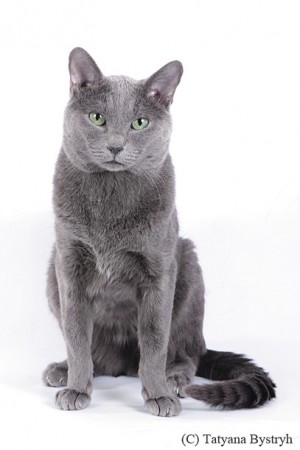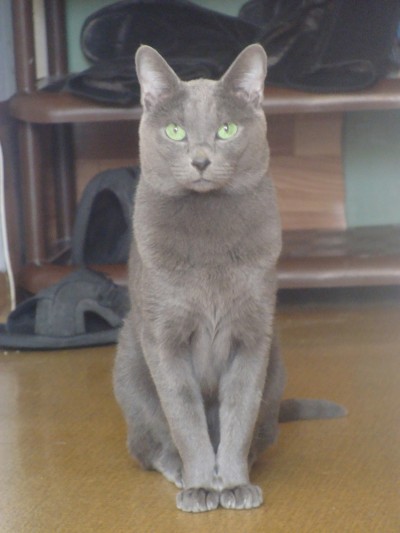 Int. Ch. WCF Richard Vanderbild Blue River
Pedigree WACC
Sex Male /1,0
Breed Russian blue
Color Blue / RUS a/
Sir Blue Velvet`s Wassili
Dame Malinka Blue River
Breeder Polyakova O.
Owner Redkina E.
Results of schow of cats
International Champion WCF Richard Vanderbild Blue River
Date

Class / Title

Judge

Classification / Impression

12..12.2003

CAC / CAC Ex.1

Irina Gorinova

Nice cat of excellent standard

13.12.03

CAC / CAC Ex.1

Artyom N.Savin

27.03.04

CAC / CAC Ex.1

T.V. Goulyanskaya

28.03.2004

CACIB / CACIB Ex.1

Irina Matjushina

Good show temperament

11..06.2005

CACIB/CACIB Ex.1

Galina K. Batkova

Excelent show standard

12.06.05

CACIB/CACIB Ex.1

Dr.Irina Sadovnikova

07.02..2009

CAGCIB / CAGCIB Ex.1

Olga A. Sinica

Excellent show standard

08.02..2009

CAGCIB / CAGCIB

Nom BIS Best of Breed

Artem N. Savin

08.02.09

CAGCIB / CAGCIB Ex.1

Galina Barysheva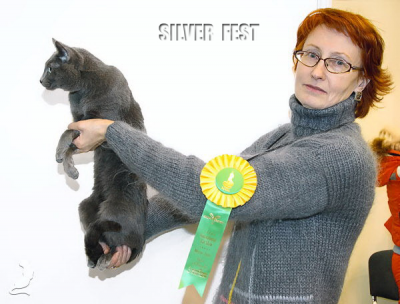 Ev. Ch. WCF Ivan Tsarevich Silver Fest.
Date of birth 01.03.2012
house name – John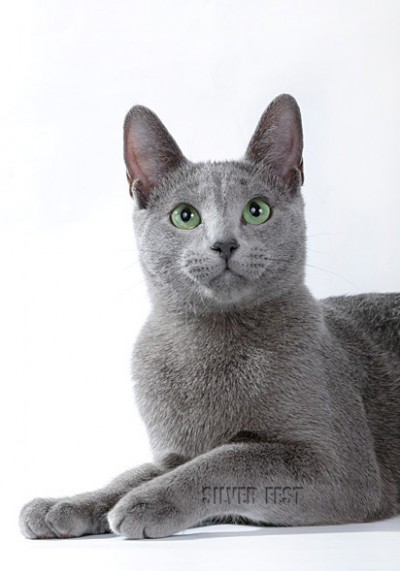 Pietro Cardin Silver Fest
27.06. 2013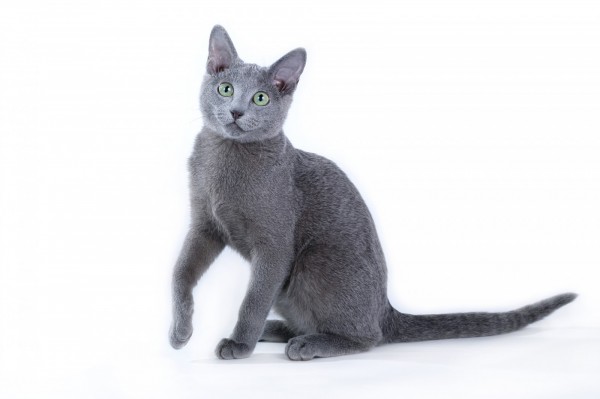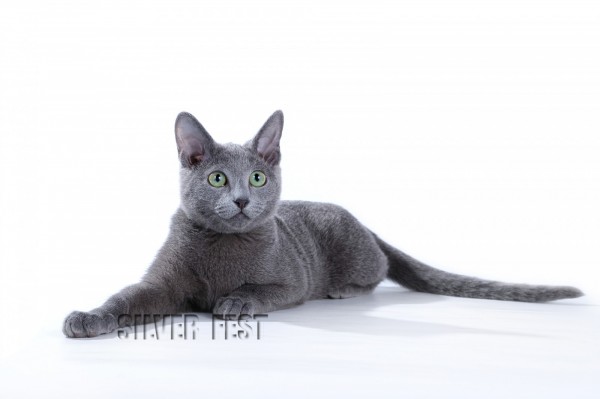 Richard Gere * RUS Silver Fest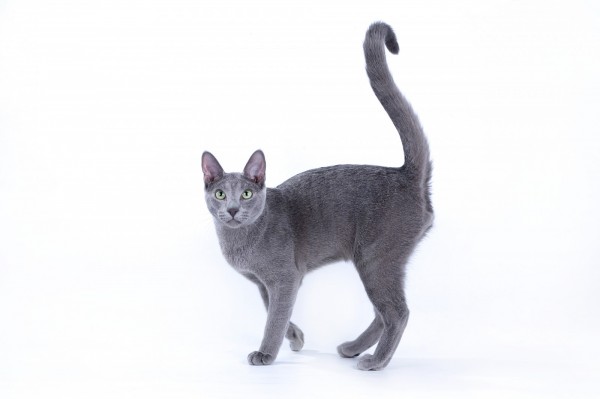 Shance Silver Fest